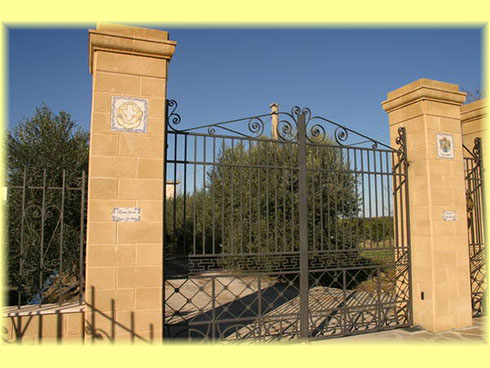 faq
Is heating included in the price?
Yes.

Are there fixed times for checking in and out?
Weekly check-in: Saturday from 3 p.m. to 6 p.m.
Check out: by 10.30 a.m.

Where is it possible to hire a car?
At Bari railway station or at Bari airport, at Taranto railway station and at Policoro.

Where are the rooms and the flats?
They are on the first floor.

Is there a restaurant?
Yes.

Are there fruit trees plantations on the farm?
There are over 40 hectares of fruit trees that our guests can visit.

Is there a car park?
Yes.

Is there a telephone available in the room?
No, there is only an intercom, but it is possible to telephone from the restaurant.

Are there fax, e-mail or internet facilities?
Ask the reception for availability.

How many languages are spoken?
Italian, English and German.

Where are the nearest shops?
In the village of Policoro (4 km) you can find supermarkets, banks, post offices etc…

How far is the sea?
3 km, as the crow flies.

Is breakfast included?
Yes..

Where is the nearest railway station?
At Policoro, 5 km away.